Now is the time to purchase your new home at Mountain Walk/Marietta
With the new year right around the corner, many homebuyers are looking to 2020 with renewed interest in purchasing a new home.
Why is now the best time to put that new home under contract?
The mortgage rates are at historical lows, the economy is in good shape and the unemployment rate is lower than it has been in decades. Spring will be here before you know it and housing markets are notoriously active during the spring months.  Now is the time to make your move to put your new construction home under contract or you may get caught waiting in line with the rest of the spring homebuyers.
The Skinny on the Housing Market
According to this article in KeepingCurrentMatters.com this year's housing market is going to be as good or better than 2019.  "This coming year the housing market will be defined by 3 things- inventory, interest rates, and appreciation.  But the biggest issue the housing market will face in 2020 is an inventory shortage.  This is a topic that has come up frequently within the past several months. Based on what is forecasted, we know that interest rates are projected to remain low and that appreciation is expected to continue as we move into 2020.
According to Realtor.com:
"Despite increases in new construction, next year will once again fail to bring a solution to the inventory shortage that has plagued the housing market since 2015. Inventory could reach a historic low as a steady flow of demand, especially for entry level homes, and declining seller sentiment combine to keep a lid on sales transactions."
Bottom Line: Whether are purchasing a new home or have a house to sell first, there is no time like now to lock in that low mortgage rate and get moving!
Unique Loft Plans with Two Living Spaces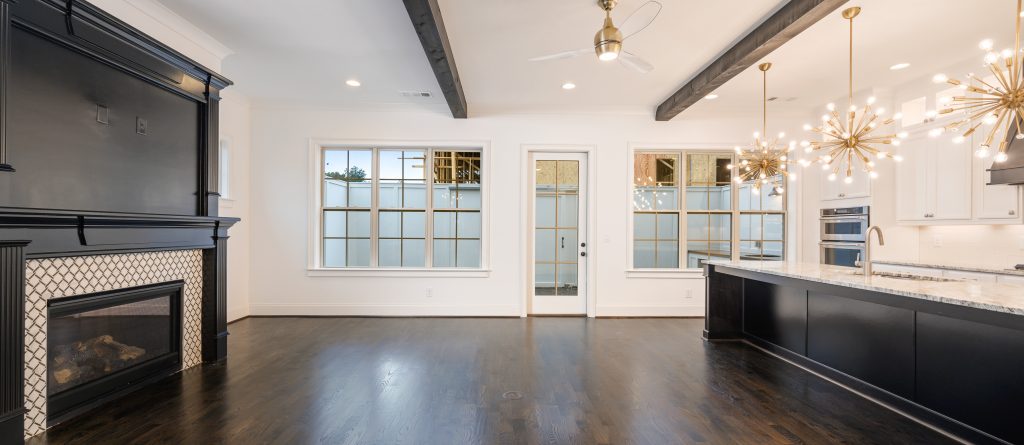 If you are in the market for a new home in the Marietta area, be sure to check out Mountain Walk.  Unique floorplans, some with lofts, are a new home plan at Mountain Walk.  New floorplans featuring TWO living areas plus new basement plans with walk-out, fenced-in backyards will give you the ultimate space to live your dream. NOW is the time to put your new home under contract for early 2020 or spring move-in dates.
Created with the highest quality engineered components available, Mountain Walk is designed for low maintenance, low energy requirements, high value and high future resale. Mountain Walk currently has THREE move-in ready homes.
Touch Nature
Mountain Walk gives you the ultimate gift of nature with direct access to the Kennesaw Mountain National Park amenities that make your active lifestyle even better. In addition to the Park Trails you are connected to miles of Cobb County walking trails connecting to Downtown Marietta, Kennesaw and beyond. Whether you walk, run or jog the variety of pathways and scenery is unmatched in Greater Atlanta.
Cobb County Schools
Schools are important when choosing your new home.  If you are considering the Cobb County area, consider this:
Kennesaw Mountain High School is rated 8 out of 10 in Great Schools.org and with a graduation rate of 83% and a college readiness scoring 9 out of 10. Be sure to check out these fine schools for your children's future. Cobb County schools are rated among the highest in the State of Georgia. Mountain Walk is served by Hayes Elementary, Pine Mountain Middle, and Kennesaw Mountain High.
Luxury Townhomes from the $400's to the $500's
Sales Hours are Monday-Saturday 11am – 5pm; Sunday 1pm – 5pm; Thursday & Friday by appointment only.
GPS Directions:  1718 Old 41 Hwy NW, Marietta, GA 30060 or Get point to point directions here